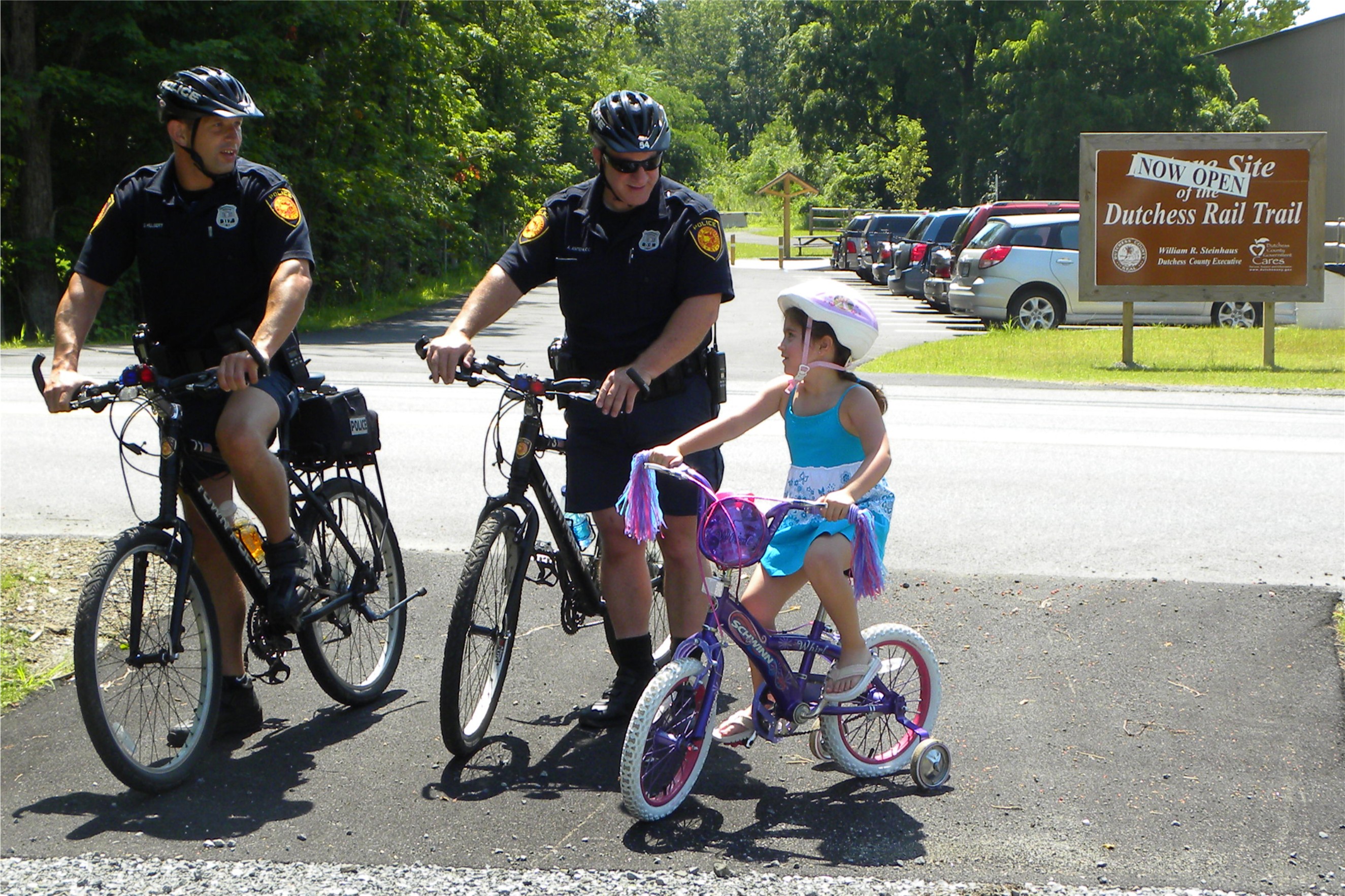 The Town of Poughkeepsie Police Department Bicycle Patrol Unit was formed in 2005 as part of the Town of Poughkeepsie Police Department's commitment to community-based policing.
Police Officers assigned to the Bicycle Patrol Unit have all taken and passed a state-mandated 40-hour course of rigorous instruction in police bicycle operations. This course includes topics such as arrest and apprehension techniques, tactical handling of a bicycle, use of firearms, and proper fitness.
The bicycle unit is another facet of our department's proactive approach to law enforcement and service to our community. The bicycle unit is both an aid to furthering positive community relations as well as a sensible approach to patrolling the unique terrains in the Town of Poughkeepsie. These terrains include areas that cannot be patrolled by cars, such as our college campuses, alleyways, parking lots in our business districts, the Dutchess County Rail Trail, as well as community events held in our parks.
Having our Officers "out of the car" not only increases our visibility but also increases the approachability of the Police Officers to the community we serve.